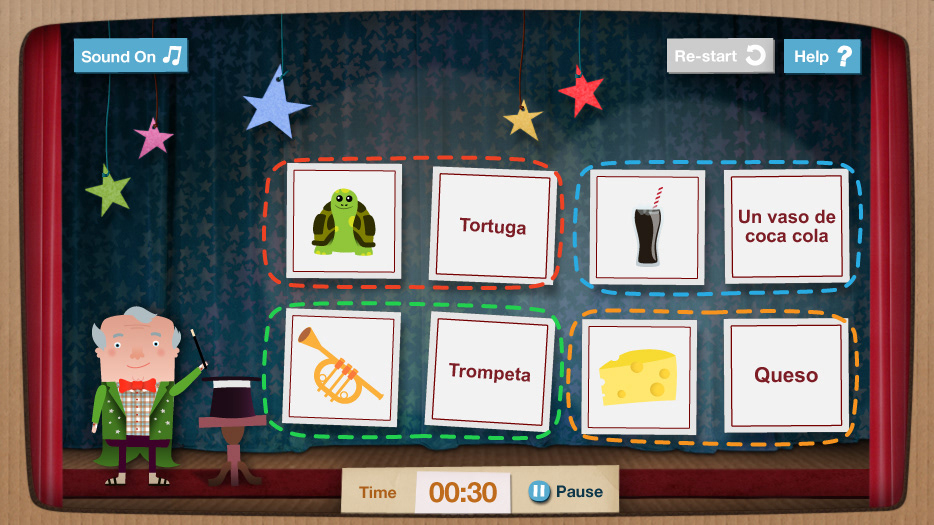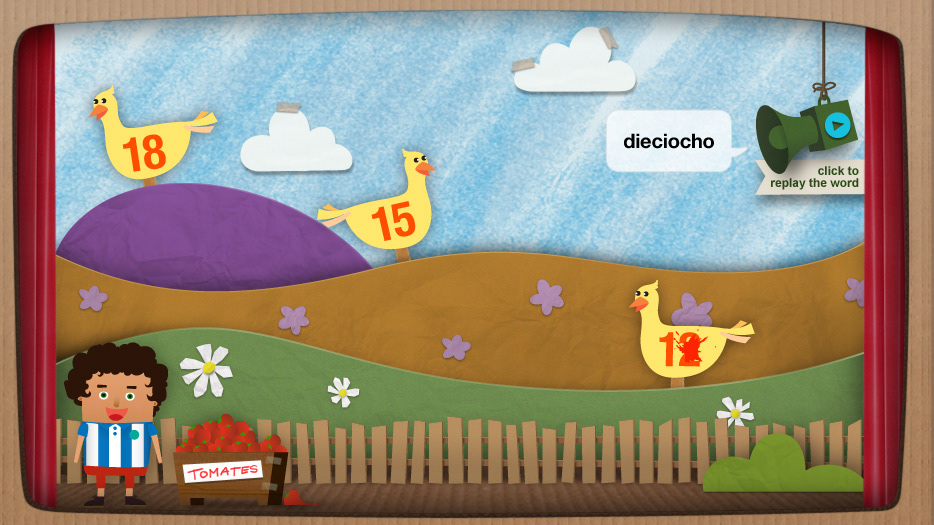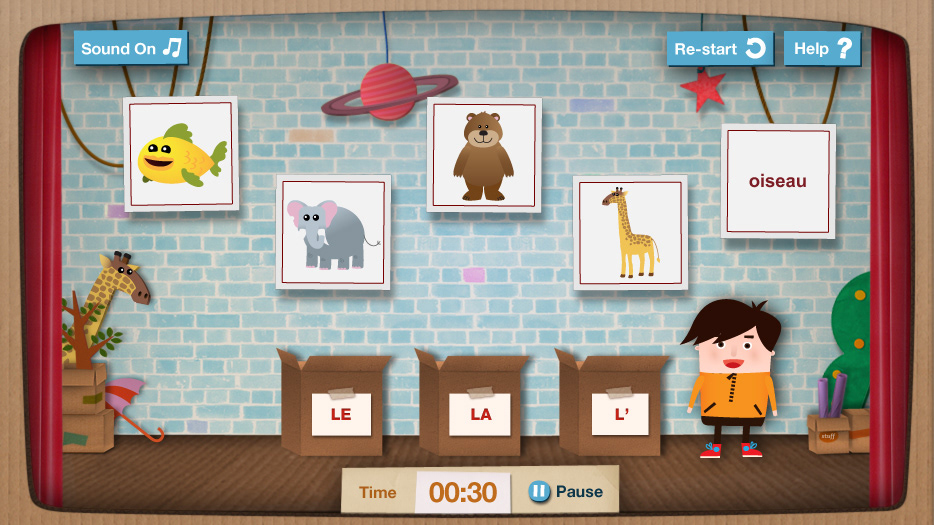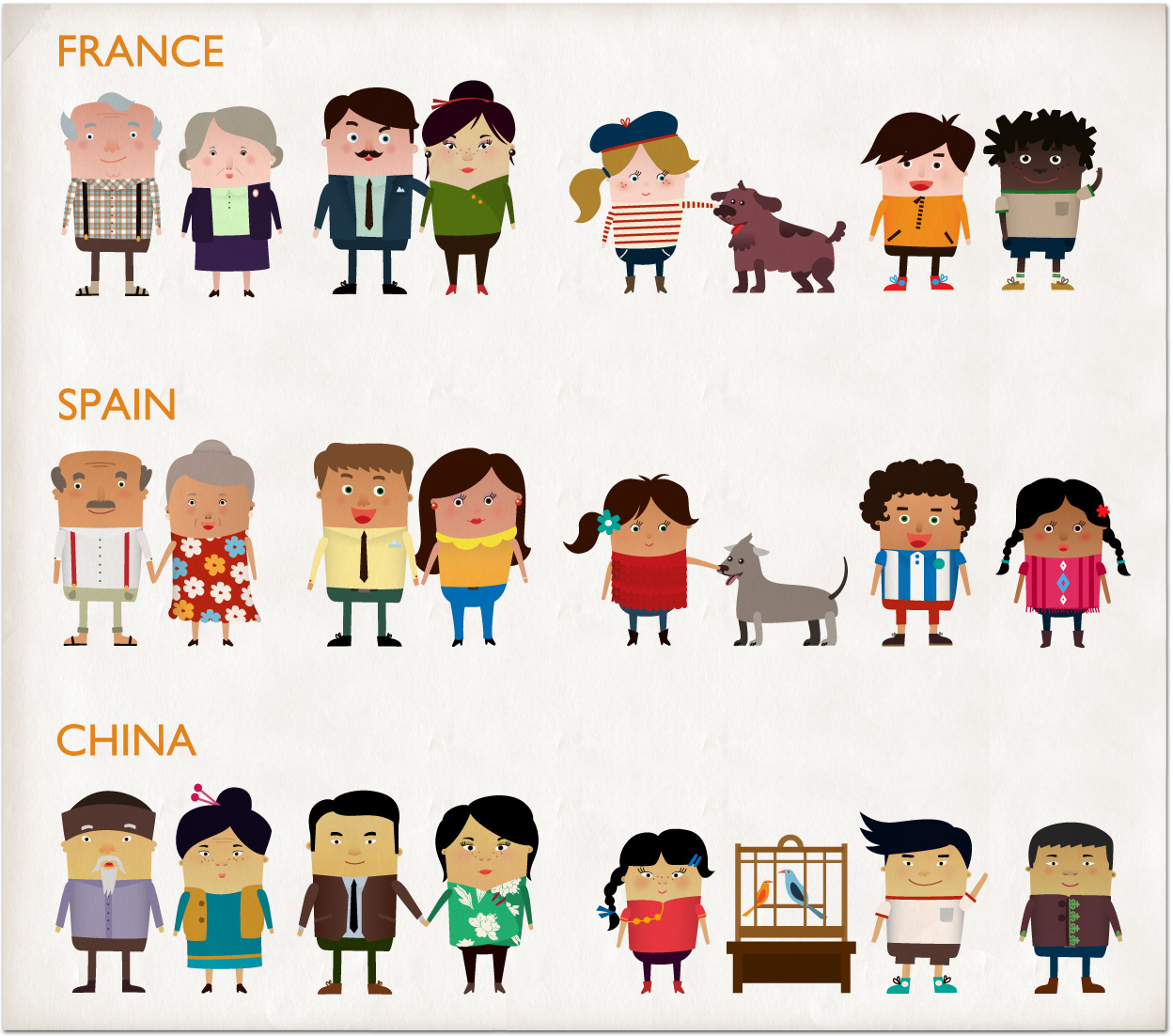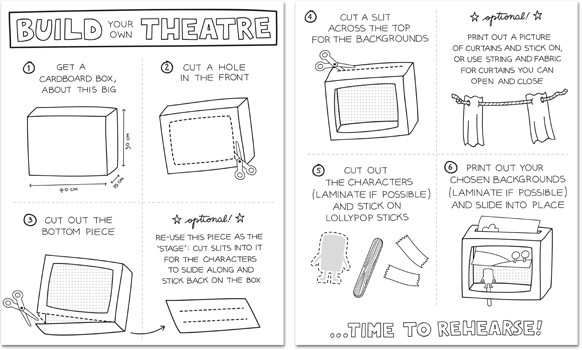 A series of games to be included within BBC's learning platform, to help children test and improve their knowledge of Spanish, French and Mandarin. 
The games are built in different ways in order to focus on different areas of each language - grammar, syntax, vocabulary. 
The setting of the entire project is a cardboard the characters are paper dolls - there's even a step-by-step guide to build your own theatre!
Concept, art direction, design, UI, game design, character design.
At 
Helpful Strangers
 - for BBC Learning